IN-HOUSE JOBS
If you choose to excel in the field of Digital Marketing, you must have a passion for learning new things. After the completion of the in-house internship, we would also provide in-house job opportunities for our students. The candidates will be short-listed based on their internship performance, subject matter knowledge, aptitude, attitude, punctuality, behavior, and teamwork synergy. The candidates must have a positive learning attitude and problem-solving aptitude. Your opportunity to land a job would entirely depend on your job qualifications and our availability of job vacancies.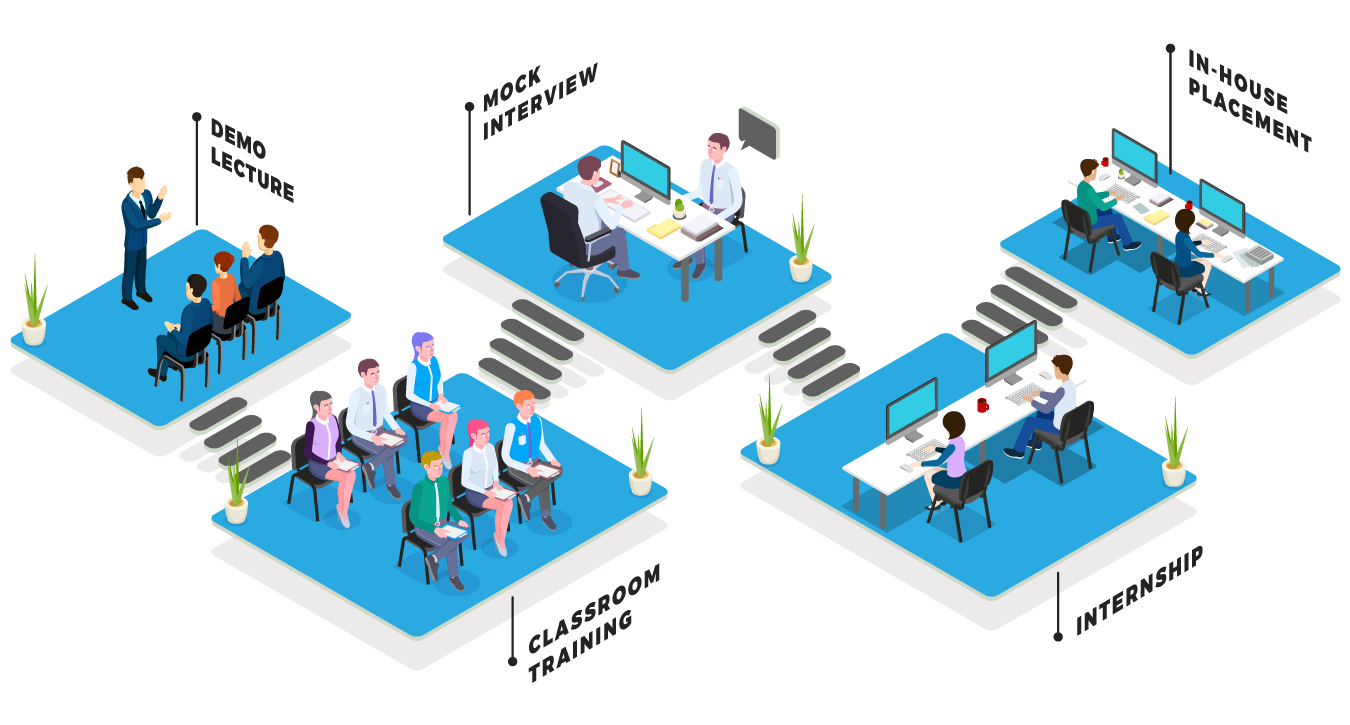 WHO ARE WE?
MIP Academy is a brainchild of Myinfopie. We are a digital marketing training institute in Vadodara providing quality professional education to its students for better worldwide opportunities. With the growth of our business, we felt a shortage of skilled personnel in the field of Digital marketing and constant training for new employees was a tedious job. We soon realized that it was not the quality of candidates but the unavailability of proper curriculum and practical in hands knowledge. Thus, MIP Academy came into existence.
Our primary focus is to bridge this gap of skill and knowledge and train students accordingly. For this, we have also done a foreign institute collaboration. CoDm, USA is our training partner. We enable students to learn from the internationally recognized curriculum for global work opportunities. Our Primary working unit and our training academy are located side-by-side in the same place. That ensures we are able to offer a 100% internship guarantee for qualified individuals.
Jobs And Beyond
The capacity to learn is a 'gift', the ability to learn is a 'skill', the willingness to learn is a 'choice'- Brian Herbert.
Learning never stops. The landscape of the digital world is constantly changing and you need to continuously keep yourself updated. We understand this completely as we keep on implementing these changes in our business systems ourselves. We actively advocate the skill upgradation of our employees by guiding them through constructive criticism and feedback, providing them training resources, and making them available various tools at our own expense. 
We always welcome new members who share our passion for giving nothing except the best in their work and grow collectively as a team. When we grow, you grow.