INTERNSHIP
Master digital marketing with our specially curated classroom training program. There are 10+ modules to explore, all created by expert trainers, packed full of practical exercises and real-world examples to equip with a 360-degree understanding of Digital Marketing.  For a great hands-on learning experience with practical exposure, MIP provides you the complete solution for your career. This program is Comprehensive with assignments and Internships.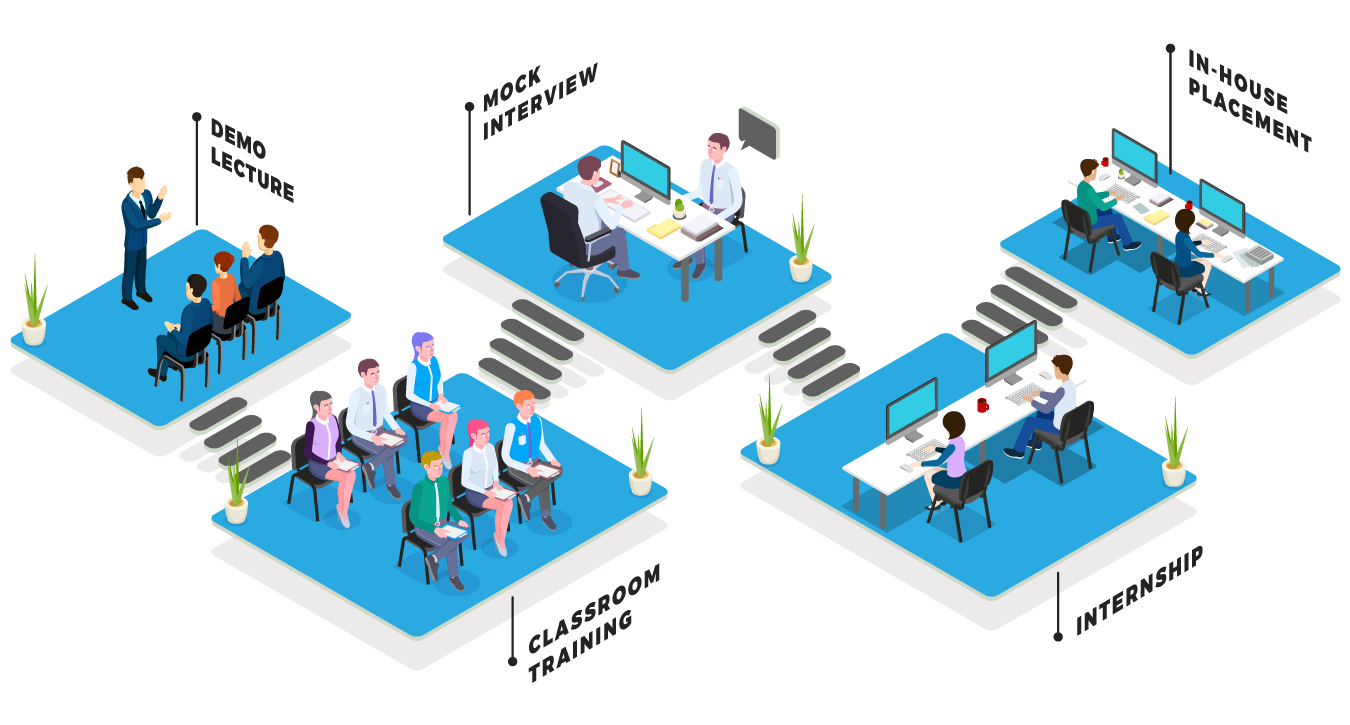 Who Are We?
MIP Academy is a brainchild of Myinfopie. We are a digital marketing training institute in Vadodara providing quality professional education to its students for better worldwide opportunities. With the growth of our business, we felt a shortage of skilled personnel in the field of Digital marketing and constant training for new employees was a tedious job. We soon realized that it was not the quality of candidates but the unavailability of proper curriculum and practical in hands knowledge. Thus, MIP Academy came into existence.
Our primary focus is to bridge this gap of skill and knowledge and train students accordingly. For this, we have also done a foreign institute collaboration. CoDm, USA is our training partner. We enable students to learn from the internationally recognized curriculum for a global work opportunity. Our Primary working unit and our training academy are located side-by-side in the same place. That ensures we are able to offer a 100% internship guarantee for qualified individuals.
How Does Internship at MIP Academy Benefit You?
The students from MIP academy who directly qualify for an internship program have an opportunity to learn the ropes in the best possible way by observing as well as being a part of the operations in the daily work of our businesses. After the successful completion of the internship, interns will get a successful completion certificate from both our Indian and US companies. 
We also would offer an in-house placement opportunity for all our students. As part of our growth in core business operations, we constantly are looking for the right candidates with a positive attitude and problem-solving aptitude. The interested individuals can apply for the job openings after completion of the internship. Visit our In-House placement page here.
If you and we feel that we are a right fit for each other, we will gladly welcome you aboard. We would also help you to connect with our placement partners. The candidates will be short-listed based on their internship performance, subject matter knowledge, aptitude, attitude, punctuality, behavior, and teamwork synergy.
Frequently Asked Questions
How long will be my internship period?
The internship at MyInfopie will be for 1 month.
Is it a paid Internship?
No, it is not a paid internship, it is entirely free of cost.
Is the internship compulsory?
No, But we recommend valuing the internship as you get to handle real-time projects and sharpen your skills.
The internship is given to all students?
Yes, we at MIP Academy provide internships to all MIPians.